Once again, due to years of neglect and mismanagement, Auckland's high reach aerial fleet is down to just one.
Servicing and repair requirements forced the removal of the "newer" 11 year old apparatus, forcing Auckland residents to rely on just the 25 year old truck at Parnell.
This is a spectacular example of why it is important that modern first world fire brigades have an adequate number of working high reach aerial appliances available for an immediate response.
This appears to be an Aluminium composite panel (ACP) material building, similar to that used at Grenfell Tower.
A report from Auckland City Council after that tragic fire found that in an investigation of 300 buildings, 147 throughout Auckland, from Orewa to South Auckland, appeared to have ACP cladding.
In the 1970's, Auckland had a fleet of 5 high reach heavy aerial appliances immediately available.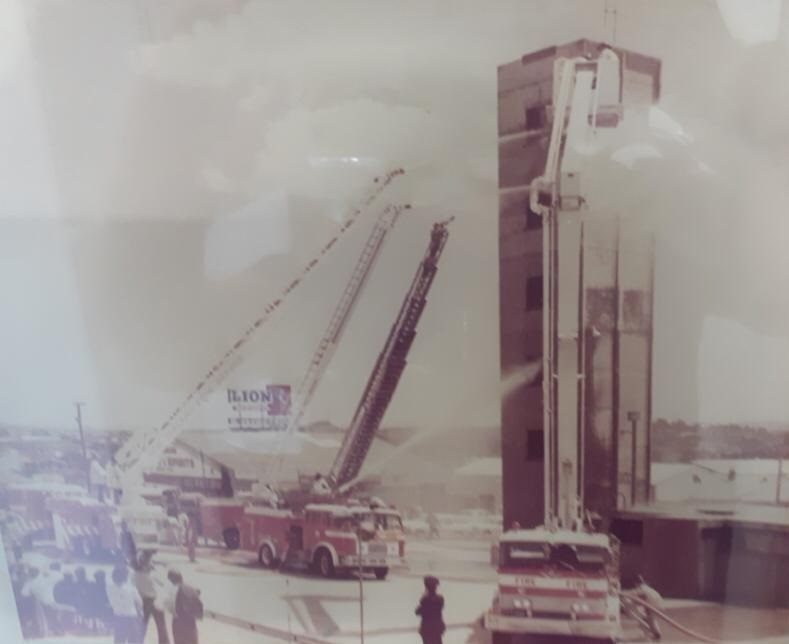 Today, Fire & Emergency struggles to maintain just one of these critical live saving trucks on the road.
The Union has been told that a so called "emergency" purchase of four of the high reach aerials is planned for the whole country.   The Union submitted a document to Fire & Emergency last year highlighting that Auckland alone required a fleet of 4 high reach aerials and 9 of the low-rise ones.
It is high time that Fire & Emergency puts the Emergency back into its core services and prioritises its funding on those core services to the public. Flash signs and logos, baseball caps and jackets don't keep the public of New Zealand or Firefighters safe.