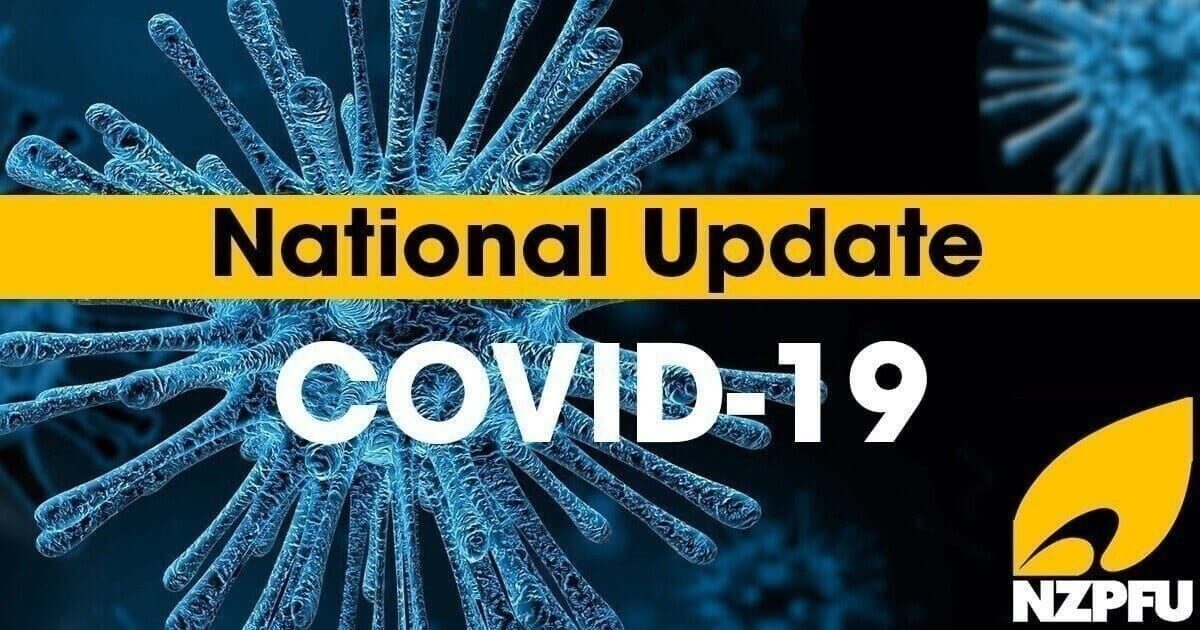 The determination of the work captured by the Mandatory Vaccination Order gazetted on Friday is well underway. Yesterday we met with FENZ and other representative agencies to discuss the scope and application of the Order.
The work that must be undertaken by vaccinated workers from 16 November 2021 onwards is yet to be confirmed, but the work expected to be covered is emergency medical response and education in schools.
This is because that work would come within the following two sections of affected workers in Schedule 2 of the Order:
Workers who carry out work where health services are provided to members of the public by 1 or more health practitioners and whose role involves being within 2 metres or less of a health practitioner or a member of the public for a period of 15 minutes or more.
Workers over the age of 12 years who carry out work at or for an affected education service (including as a volunteer or an unpaid worker) and who –
a. may have contact with children or students in the course of carrying out that work; or
b. will be present at the affected education services at a time when children or students are also present
We advise all firefighters and our members that work in community resilience and risk reduction roles to expect their roles to come within the mandatory vaccination order.
FENZ is expected to confirm the roles work covered by the mandatory vaccination order shortly. We will be working with FENZ to determine the most effective way to collect the vaccination status and other information from those affected workers in accordance with the Mandatory Order.
In the interim, please do not provide information as to your vaccination status, or make any changes to your employment status until these processes have been worked through.
If you have been vaccinated there is nothing to do until the process for FENZ to collect your personal information is confirmed.
If you are intending to be vaccinated then arrange to be vaccinated now.
If you are considering being vaccinated then we strongly suggest you arrange to be vaccinated now.
If you think you need medical advice before being vaccinated then get that advice now.
If you think you may eligible for an exemption on medical grounds then make an appointment now with your medical practitioner. The exemption is only applicable where the affected person has "particular physical or other needs that a suitably qualified health practitioner (in the course of examining the person) determines would make it inappropriate for the person to be vaccinated" and that health practitioner has provided written confirmation of having examined the person and determined vaccinating that person would be inappropriate. It is not a matter of requesting an exemption, the person would have to fit that criteria.
If you have other reasons you are not vaccinated please prepare for the mandatory vaccination order will cover the work you do as of 16 November 2021. This may include reconsidering your vaccination status, or preparing for being unable to continue to undertake work covered by the Order as of 16 November 2021. Please contact me at secretary@nzpfu.org.nz if you are likely to be an affected member. It is likely we will have to address each situation on a case by case basis with FENZ in order to find alternative work or other options for the non-vaccinated worker. We will strive to protect all employment but that will be dependent on the particular circumstances of each affected member. Please do not initiate discussions with your management on the future of your employment without first discussing your situation with the union.
Our members can be assured the NZPFU will work to preserve our members' jobs, including where necessary working with FENZ to identify appropriate alternative options and roles to maintain employment.
We can assure all members we will continue to maintain and protect safe systems of work.
We ask members to be patient while as we work through these processes. We ask everyone to be mindful that this is a particular stressful time for those that are feeling pressured or having to make decisions as to their vaccinations status. We have members who have served the community for decades that are now considering whether they can stay in their profession. That stress and anxiety is heightened in situations where our members have partners and family members who work in roles that are also covered by a mandatory vaccination order. They are facing career and economic uncertainty.
We remind everyone that this is an evolving situation with Government announcements of further mandatory vaccination orders. All orders will need to be assessed to determine whether there is any additional impact or application for our members.
Please reach out to those struggling, or find an appropriate person to reach out. Please ask for help and support as needed. No one needs to face these exceptional circumstances alone.
This is a time of crisis for some. We need to be united and supportive, not divisive.
In unity,
Wattie Watson
National Secretary