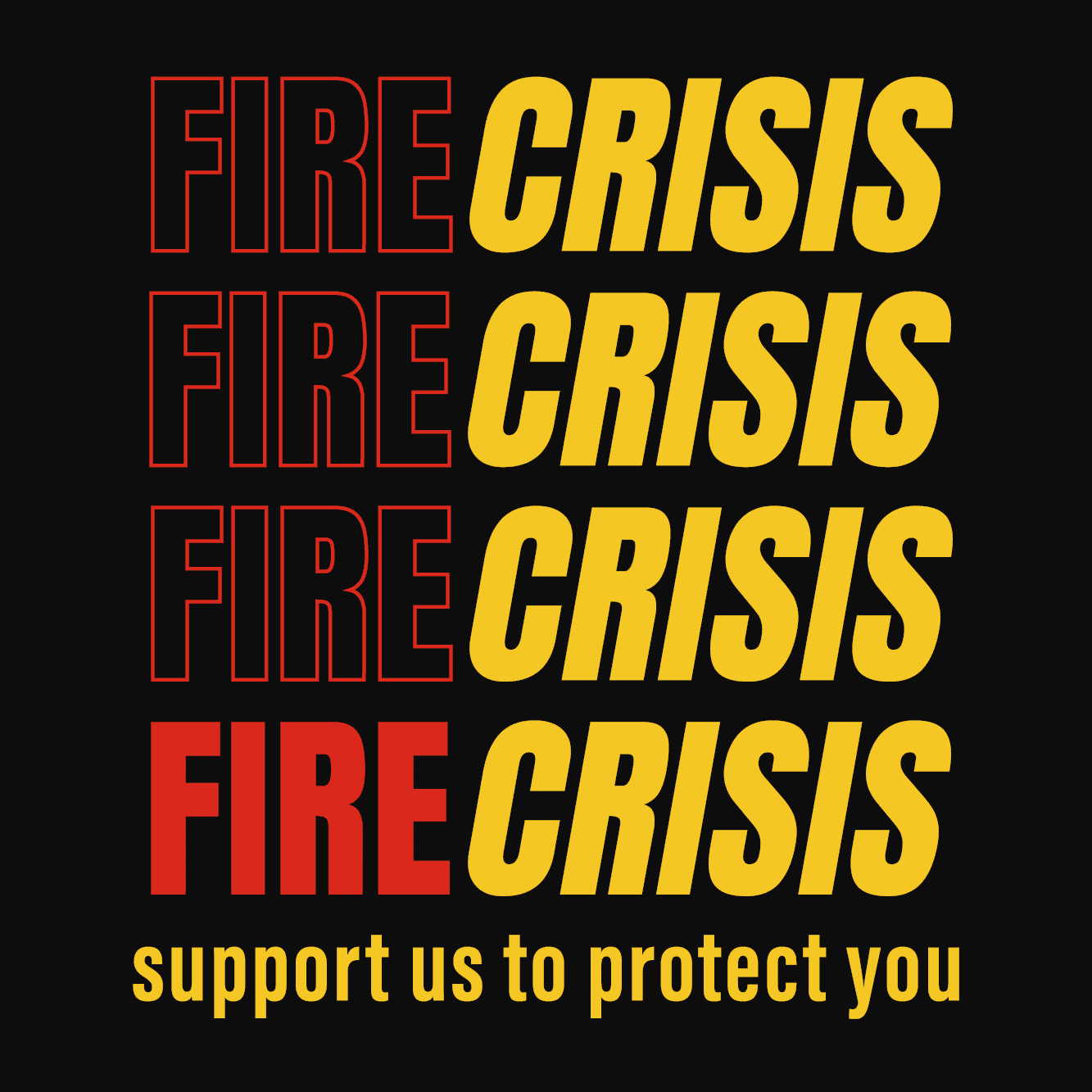 NZPFU MEMBERS FIGHT FOR FAIR WAGES AND SAFER SYSTEMS OF WORK
NZPFU members commence strike action at 0001 hours on Monday 13 June as they fight for fair and reasonable wages and safe systems of work.
The strike action will not affect emergency response at this stage. Most of the industrial bans (see attached strike notice) are behind the scenes but the public will see NZPFU members wearing union t-shirts and flying their union flags as they engage with the public providing information on their low wages and unsafe working conditions.
99% of NZPFU members attending 29 meetings voted down the FENZ offer that meant about 65% would only receive a guarantee 1.5-2% pay increase – their first since July 2020. NZPFU members overwhelming voted for an industrial action strategy in their bid to get FENZ to change the offer, to recognise the current pay structure leaves professional career firefighters poorly paid compared to their counterparts and to address serious health, safety and wellbeing concerns.
That industrial action plan will include stoppages if FENZ does not come to the negotiating table willing to address the pay structure problem, staffing ratios, and proper processes with NZPFU to ensure procurement and maintenance of trucks, uniform, and equipment, resulting in safe and reliable resourcing.
FENZ is refusing to appropriately recognise the impact of medical response for firefighters and 111 call centre dispatchers. From 2013, professional career firefighters have been undertaking medical response to the most serious life-threatening cases. St John's data shows firefighters respond to 96% of all out of hospital cardiac arrests. Firefighters have never been remunerated for this work which takes a significant toll on their mental health and wellbeing. FENZ is refusing to consider psychological wellbeing and resilience programmes that have been assisting firefighters overseas. In fact FENZ's response to the NZPFU claim for agreed and programmed wellness resources was they preferred to do that on an "ad hoc" basis.
FENZ is also refusing to pay NZPFU members a medical insurance/income protection insurance allowance. FENZ automatically insures those working in its HQ and other administrative roles but is "not attracted" to providing similar protection to those that put their health, wellbeing and lives on the line.
FENZ is refusing to acknowledge there is a staffing crisis and instead cancelled the April 2022 recruit course. Firefighters are reporting working arduous hours to keep safe crewing levels and fire trucks responding. Some have reported routinely working 60-80 hours a week and others report working up to 100 hours. The staffing crisis is also gripping the 111 emergency call centres as FENZ dispatchers are paid well below the rates paid in other emergency call centres. FENZ is struggling to recruit and retain experienced staff due to the poor wages and terms and conditions of employment.
For more information on the crisis within FENZ go to www.firecrisis.nz
In unity,
Wattie Watson
National Secretary