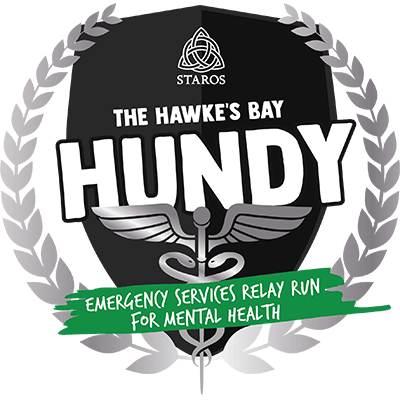 Run! Donate! Volunteer!
The NZPFU is proud to sponsor the Hawkes Bay Hundy relay run for mental health.
The event is a 100km Team Relay event on 26 September 2020 – plenty of time to get a relay team together (4-14 people) and head to Hawkes Bay for a run for a cause very close to our hearts.
The run raises awareness of mental health issues in emergency services and in the community and is a fund-raiser for STAROS Affected by Suicide Support Trust which provides information and support for those bereaved by suicide.
The NZPFU sponsored the inaugural event last year and are proud to be part of this year's run. Hawkes Bay firefighter Erin Tahau is part of the hard-working team of organisers that got the event off the ground last year and are expecting more teams this year. Last year we had teams from as far as Auckland take the opportunity to participate as a team – who will join them this year?
Each team entered is allocated a givealittle page to raise funds for STAROS. We encourage NZPFU members to send us the links to their team's fundraising pages and we will post them on social media to boost those donations! If you can't make the relay on running isn't your thing then donating to support families who have had a bereavement by suicide.
You don't want to run but want to be there on the day? We are intending to have NZPFU presence so let us know if you can help by emailing Hawkes Bay Local President Mike Manning mikemnzpfu@gmail.com. The race organisers also need a range of volunteers including transition teams and marshals.
Go to www.hbhundy.nz for all the details.
In unity,
Wattie Watson
National Secretary