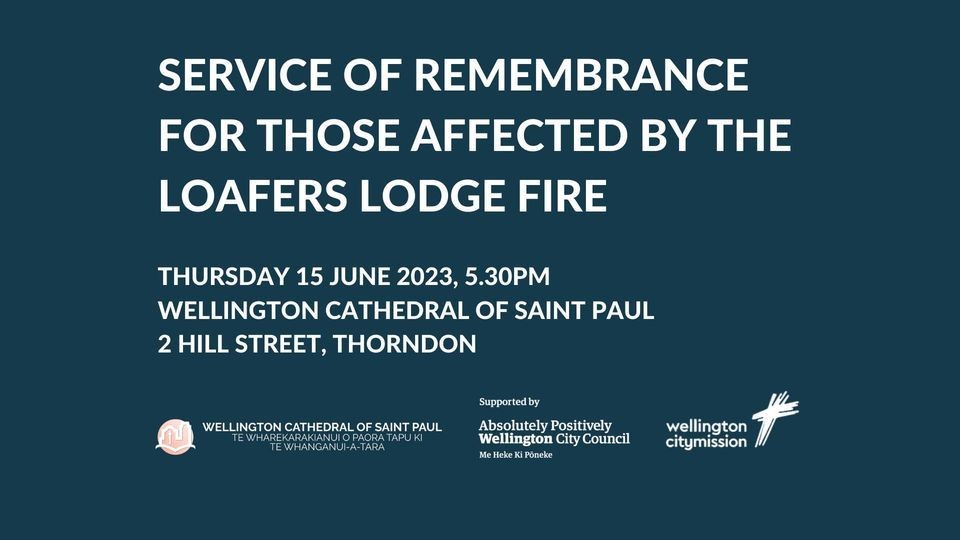 A Service of Remembrance for those that lost their lives or were impacted by the tragic Loafers Lodge fire will be held this Thursday.
Wellington City Council, Wellington City Mission and the Wellington Cathedral of St Paul have jointly organised the public service to provide an opportunity for the community to come together to pay tribute to those that perished, their loved ones, those that lost their home and friends, and all those affected including those that responded on the night or have helped in any way since.
WHEN: Thursday (15 June) at 5.30pm
WHERE: Wellington Cathedral of St Paul, 2 Hill Street, Thorndon, Wellington
Blue Watch responded to the 16 May fire and the Remembrance Service will be held at the end of the Blue Watch day shift. NZPFU Comms Centre members and Firefighters wishing to attend the service are requested to notify their Manager or Officer to organise cover so that they can leave shift early.
It is a public service open to anyone wishing to attend and therefore not restricted to those that responded at the time.
In unity,
National Secretary
Wattie Watson