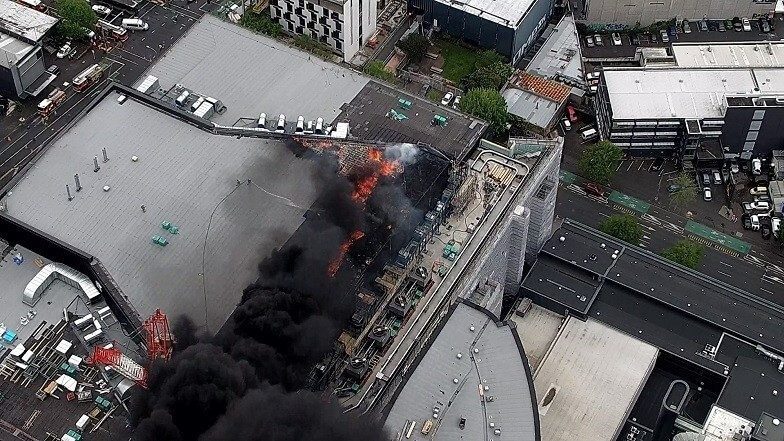 Members will be well aware that Aerial appliances continue to be a problem right around the country.
Local Areas are often being left without the vital specialist fire protection and rescue capabilities that these vehicles provide.
Currently Christchurch is without a specialist 32m heavy aerial all of this week, due to maintenance on their type 5 appliance. The replacement spare having several health and safety issues making it not safe for use. These issues having previously been reported to Fire and Emergency (by several different Locals), have yet to be fixed thereby allowing safe systems of work to be maintained.
The South Islands spare Type 4 appliance has been located in the North Island for approximately 18 months to cover for maintenance and repair work of the North Island fleet. The movement of this South Island spare appliance leaves the Timaru, Nelson and Invercargill communities with no aerial response when their Type 4s are off the run for maintenance or repair.
Other issues around the country include Papatoetoe in Auckland having been without its aerial appliance for two weeks as no spare vehicle was available; Te Atatu currently using the North Island spare due to rust issues in its regular vehicle; Parnell forced to use a 22 year old spare aerial as its regular vehicle has been out of commission since April due to boom rotation issues; Wellingtons aerial developing a coolant leak on the day that it returned from repair in Auckland.
These are just a small snapshot of the ongoing state of the National Aerial fleet in Fire and Emergency.
A so called emergency purchase of four new aerials has still not been completed despite DCE Russel Woods assurances back in November 2020 that the situation would be resolved quickly.
It has been over two years since the devastating fire at the International Convention Centre in Auckland where firefighting efforts were severely hampered by a lack of available aerial appliances due to mechanical breakdowns.
The review into the fire produced after 12 months suggested that Fire and Emergency complete its review of a National Aerial Strategy to completion. This National review has not even begun, and an emergency interim purchase of four aerials as a stop gap yet to be made.
In unity,
Wattie Watson
National Secretary