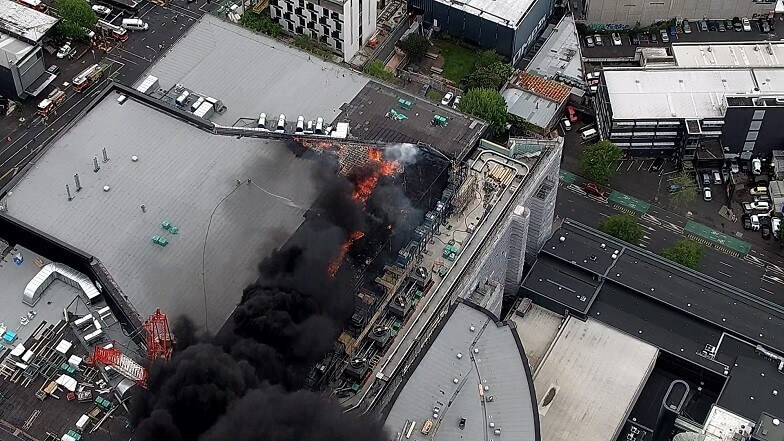 Members will, no doubt, be aware that the Independent Review of the NZ International Convention Centre Fire was released yesterday.
https://fireandemergency.nz/assets/Documents/Files/NZICC_Fire_Review_August_2020_Final.pdf
The Review has identified 11 recommendations to Fire and Emergency, including some around aerial appliance and resourcing issues that the Local has been warning about for several months:
Recommendation 1 highlights that Fire and Emergency should review its strategies to understand and manage high risk buildings, including those under construction.
Recommendation 5 states that Fire and Emergency should progress the review of its aerial appliance strategy to completion, to include the training of additional aerial operators in the next 12 months.
It is unfortunate that it has taken a major incident and an independent review team to reinforce the warnings the Union had been making in the several months prior to the devastating fire at the Convention Centre, particularly around the many risks present in a major built-up metropolitan environment, and the importance of responding the appropriate number and type of resources to emergency events.
It is also noted that for 12 months since the fire, a National aerial strategy has still not been finalised, with Auckland still relying on ageing relief appliances for both its aerial and pumper first response vehicles, many of which are over 25 years old.
The Review has reinforced the previous warnings made by the Local around the importance of having aerial appliances respond to incidents that may involve working at heights, and that they provide an essential back up that can be used as an external waterway in the event of a failure of a building fixed fire system.
The Local welcomes the Review and looks forward to working with Fire and Emergency in any working groups that are set up to resolve each of the 11 recommendations.
We will continue to update members as we get more information.  If anyone has any queries, please contact your Local Station Representative.