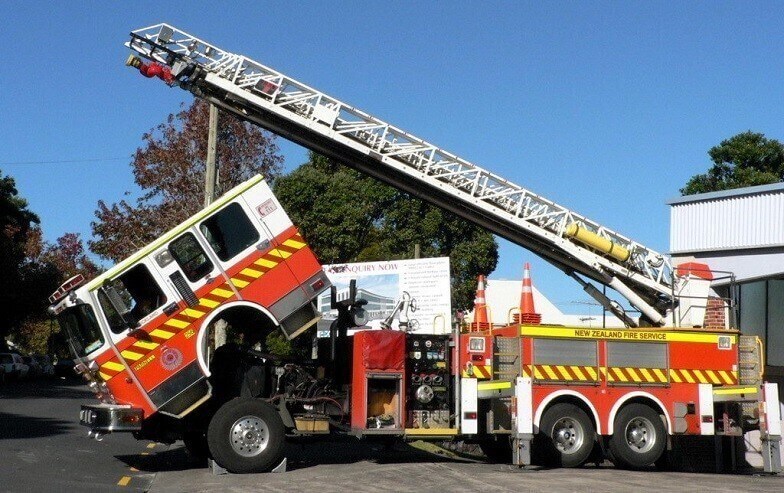 This week, Auckland City 206 was removed from service due to a driveshaft issue. Parnell 255 has been away for repair for an extended period. This leaves Auckland with only one 24-year-old "heavy" aerial appliance.
Area Four Management has issued the below statement regarding the Spartan TTL:
"to reduce the risk of damage or breakdowns, this appliance is to remain on station unless permission is sought from Area Office. The appliance is only to be turned out to confirmed fires. All training involving this appliance is to cease.
This is until further notice."
The Auckland Local has previously stated that the failure of FENZ to plan and procure aerial appliances is their problem and not ours.  We disagree with a blanket restriction on Officers requesting the response of the last remaining heavy aerial appliance. We do, however, acknowledge that it is not in the best interests of the community to have the last remaining heavy aerial breakdown or damaged.
In the interests of community and firefighter safety, the Union recommends:
That Officers continue to request an aerial appliance if in their opinion the specialist capabilities that the heavy aerial appliance provides is required for ANY incident
That the use and response of the TTL takes into account the fragility of the aerial fleet but community and firefighter safety remains paramount.