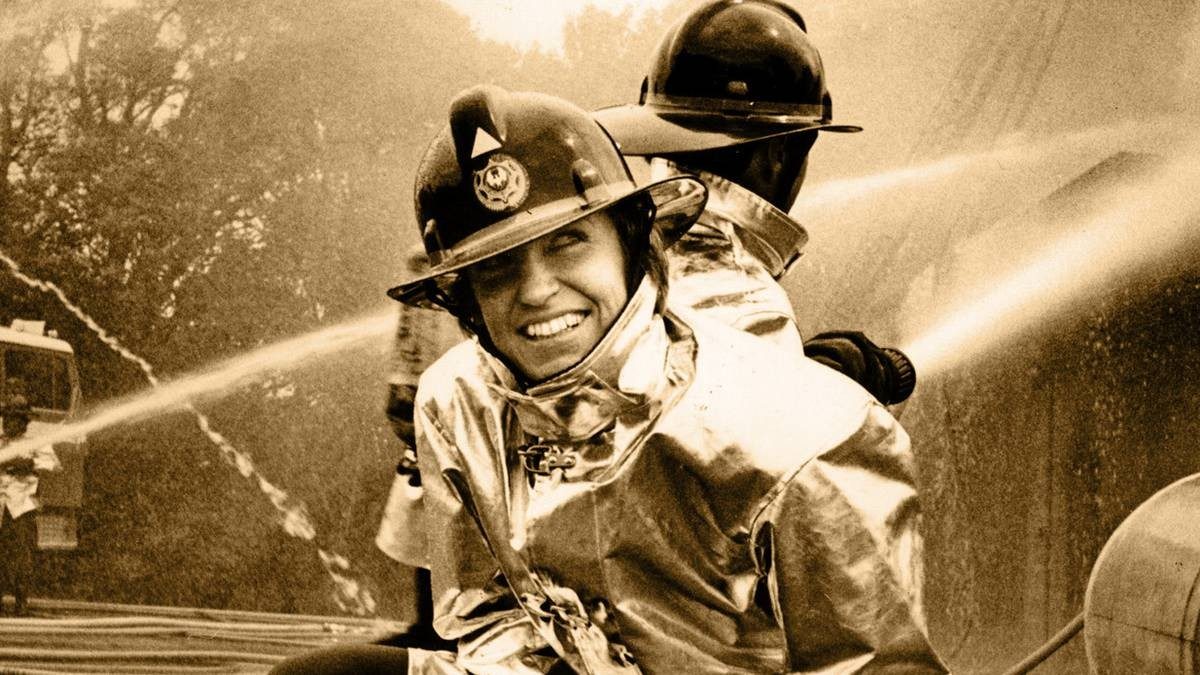 PHOTO CREDIT: NZ Herald
Today marks the 40th anniversary of the graduation of the first women career firefighters in the Commonwealth – Anne Barry and Liz England.
In 1975 Anne Barry was employed in the fire service communications control room and decided she wanted to be out there responding – not dispatching. Despite women being accepted into the police force and defence, the Fire Service was "not going to have fire stations turned into beds of sin, not going to have menstrual cycles on fire stations, and didn't want women fainting at motor accidents".
Knowing she would have a fight on her hands, Anne first successfully undertook a fire engineering degree but she was still rejected on the basis she was an inch too short. Not deterred, Anne found many male career firefighters that had been accepted on a recruits course despite not meeting that height restriction. Anne re-applied but was then rejected on the grounds her sight did not meet the required standard. Anne went through a series of eye sight tests and had specialist reports to demonstrate a stigmatism in one eye would not affect her ability to be a firefighter. She passed a fire service eye sight test. Still the Fire Service would not accept her application.
Determined, she took her fight to be accepted on the career recruits course taking her case through the Equal Opportunities Commission and the Human Rights Commission and lobbied politicians for support. After fighting for three years she was finally accepted onto the career firefighter recruits course in 1981 and was joined by Liz England.
Earlier this year Senior Station Officer Katie Pocock approached the NZPFU for support to recognise this significant achievement for women firefighters across the Commonwealth. The NZPFU National Committee welcomed the opportunity and will be hosting a function on the 12th October [POSTPONED] in Mount Maunganui. The NZPFU will make a special announcement at that event to recognise Anne's battle which pathed the way for women career firefighters, and to support women career firefighters into the future.
The NZPFU extends an invitation (attached) to Anne and Liz's recruit course members, current and past women career firefighters, and any other NZPFU member who wishes to recognise this significant anniversary in firefighting history. Please RSVP as soon as practicable (as there are restrictions on numbers) but no later than 1 October 2021 [UPDATED] to Katie.Pocock@fireandemergency.nz.
In unity,
Wattie Watson
National Secretary