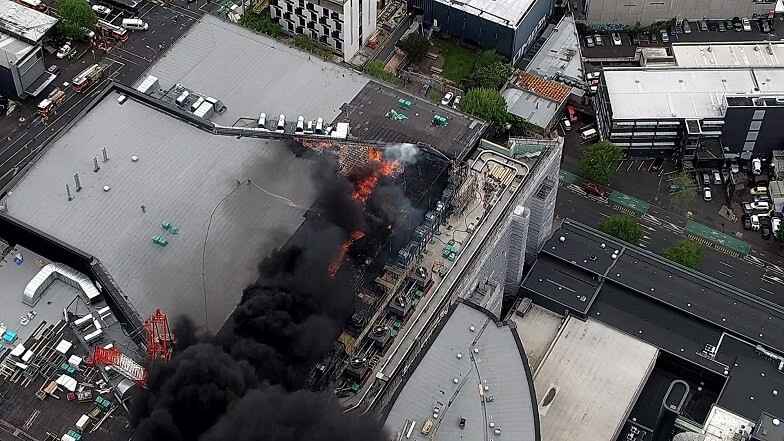 Today Auckland Local Secretary Martin Campbell, Auckland Local President Sulu Devoe and National Secretary Wattie Watson today met with the Reviewers undertaking the operational review into the NZ International Convention Centre Fire at Sky City.
The fire last October occurred only days after the NZPFU had publicly criticised FENZ's changes to the deployment of aerial appliances, and highlighted the crisis in the availability of appropriate aerial appliances around the country.
The ICC fire was extraordinary in the publicity it received due to its downtown Auckland location, the extent and severity of smoke for days, and the impact it had on local business and transport networks. Essentially it closed down central Auckland for 5 days.
The "independent" review is a FENZ funded review with FENZ having ultimate control of the terms of reference and AFAC member reviewers.
The NZPFU representatives had a full and frank discussion with the reviewers over a couple of hours. We are confident the reviewers have been provided and understand the key issues including the experiences of the responding firefighters.
The aerial appliances crisis, staffing issues including the failure to bring in fresh crews off overtime or activate availability procedures, ensure there were sufficient aerial appliance operators, lack of drinking water, food and ablution facilities and failure to manage fatigue were some of the issues the union reiterated today.
The Auckland Local survey of firefighters who responded to the fire, and a detailed submission of issues were provided by the Auckland Local.
Firefighters have also made submissions with some being interviewed by the Reviewers.
A date for the completion of the review and report is yet to be determined.
In unity,
Wattie Watson
National Secretary