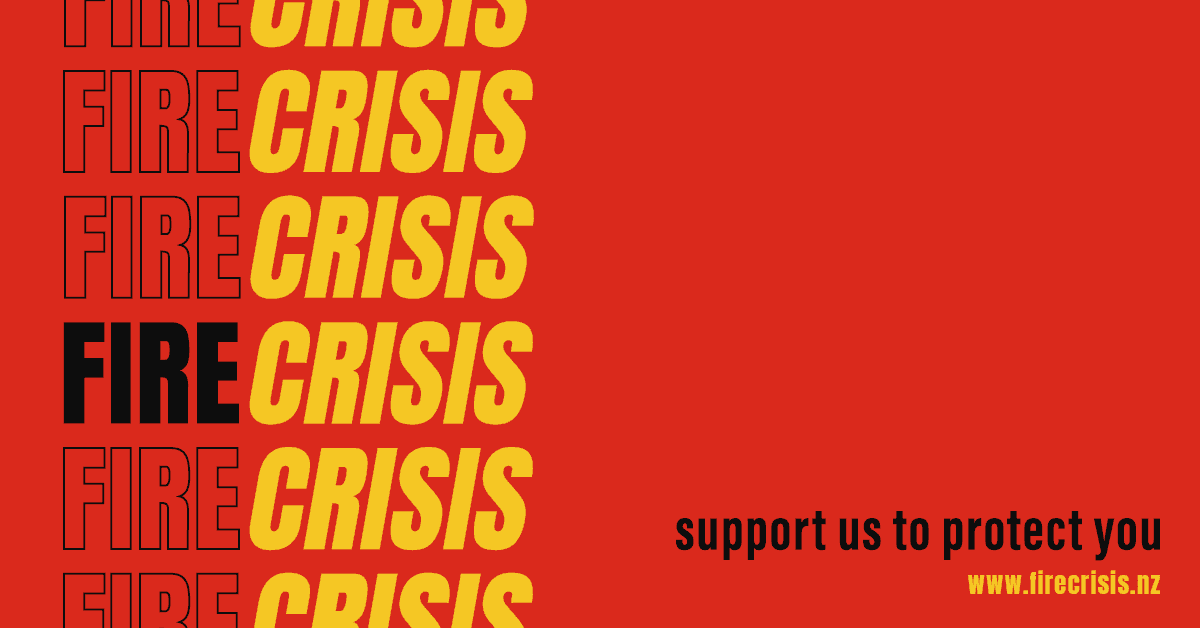 In preparation of the planned stoppages on the above dates, all members are to familiarise themselves with this notice.
Whilst the local committee understands that some members may have commitments during the work stoppages, it is the expectation that unless otherwise agreed, all members will participate in the strike action. It is critical that off duty members support those that are on duty during this unprecedented event that is being undertaken by career firefighters right across the country from Invercargill to Whangerei.
On the day of the work stoppages, off-duty members will assemble at the fire station or work place they would usually work at, no later than 10.45am. Members are also encouraged to bring family and friends who want to support our cause .
At 11.00am all on duty crews will exit the station or workplace ensuring pagers are left on station. All members and supporters will then walk or move by private vehicle to major traffic intersections close to the fire stations or work places, starting at the following fire station locations:
Counties-Manukau
Manurewa
Otahuhu
Howick
Otara
Papatoetoe
Mangere
Papakura
Northern Communications Centre
Auckland Central
City & Region Headquaters
Remuera
Onehunga
Mt Wellington
St Heliers
Parnell
Grey Lynn
Ellerslie
Avondale
Balmoral
Mt Roskill
Waitemata
Takapuna
Devenport
Birkenhead
East Coast Bays
Albany
Silverdale
Glen Eden
Henderson
Te Atatu
West Harbour
Titirangi
It is imperative that all on duty members return to their place of work at 12.00pm.
Conduct and NZPFU messages
All members are asked to conduct themselves in a positive and professional manner, whilst we have a number of grievances with FENZ, this action is not to be used for personal attacks.
Members are asked to stick to the messages that we have been putting out through social media, mainstream media and our station and truck signage. Feel free to construct banners or signs that portray these messages. Please visit the www.firecrisis.nz website for additional ideas on messaging.
All members are asked to wear their red Union T-Shirts, and are also encouraged to wear Level 2 jackets or Wildfire Jackets for solidarity. If you do not have a red T-Shirt please get in touch with your Local committee representative as soon as possible.
If there are any members who have concerns or questions please get in touch with one of the Local Executives.
In Unity
Auckland Local Committee