The dire state of Fire & Emergency relief fleet was once again highlighted early yesterday morning at a house fire in Grey Lynn.
Upon arrival at a well involved house on fire, Grey Lynn fire crews were forced to wait for the arrival of a second truck when their current relief truck broke down and failed to pump water.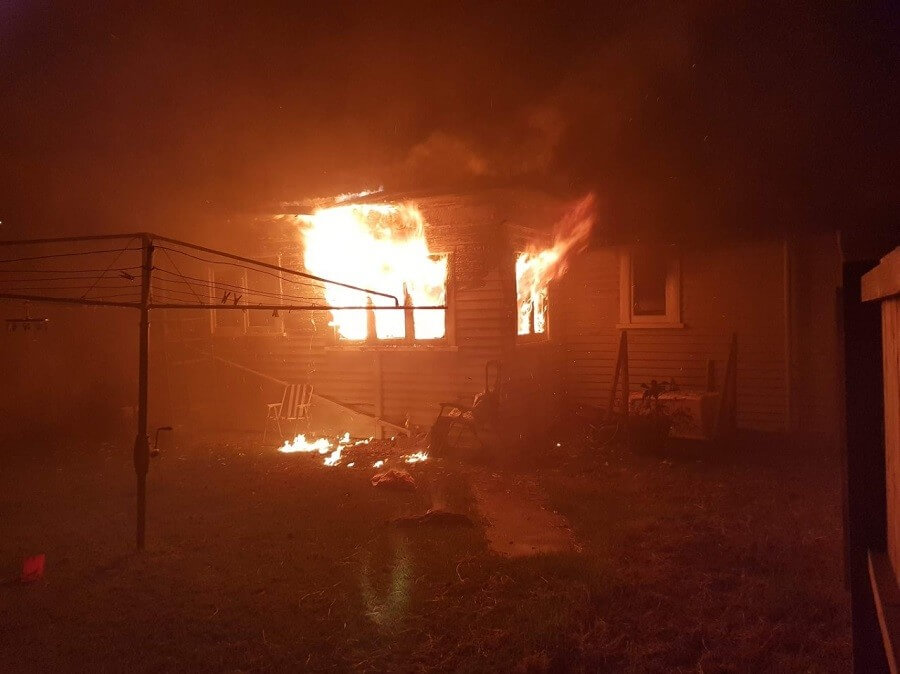 Photo showing what confronted firefighters on their arrival at a house fire in Grey Lynn when the Fire Truck broke down.
The truck involved is over 27 years old and has been forced to relieve at busy Auckland Fire Stations due to a lack of planning by Fire & Emergency over the years, around fleet.
The Local has asked Fire & Emergency if there are any Policies or Procedures in place to ensure that these ancient relief fire trucks are not sent to busy fire stations with high workloads.
Stations that are doing over 2,500 responses a year should not be forced to use fire trucks that are older than some of the firefighters that ride in them.
Whilst we await their response, members are reminded to be vigilant in checking any relief truck that may be currently assigned to Auckland Fire Stations, and due to the age and lack of reliability, more frequent checks may need to be implemented.
The 27-year-old relief truck has been removed from service and replaced with a "newer" 13-year-old relief, whilst the Grey Lynn crew wait for the return of their MAN fire truck that has been away for several months, itself failing at another fire.
These constant failures of vital firefighting equipment are yet another sign of the lack of investment and planning that Fire & Emergency has undertaken since the creation of the organisation in 2017 and its strategic priorities.  The situation is now well beyond an embarrassment and has reached a serious Health and Safety concern for firefighters and the members of the public.  These failures are potentially costing millions of dollars to the public and the insurance companies.
The New Zealand public and private business pay millions in insurance levies a year and should be able to feel comfortable that the funds are being spent to provide a service that will be there, with working equipment when needed the most.
The Local asks that members continue to notify the Union of any fire truck break downs so that we can ensure follow ups with Fire & Emergency can take place.