The following message is forwarded on behalf of Steve: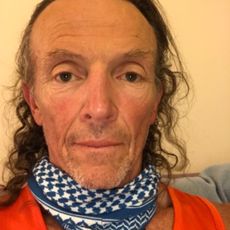 With the 2 year Anniversary of his bicycle accident fast approaching and unfortunately the reason he has not been able to return to the best Job he has ever had.

Steve is extremely grateful for all the support he has received and to all the specialists/doctors etc. and as a way of giving back to a very worthy cause he has signed up to do the 2020 ASB Auckland Marathon on 1st November.

He will raise money for The Catwalk Spinal Cord Injury research Trust.

The link to donate is below and I would encourage you to get behind him as what he has achieved to date is simply a Miracle!!

If you do not wish to donate, before deleting this message please go through to the link anyway and take a look at the impressive X-Ray picture Steve has posted of the metal work he carries around with him each and every day.

https://aucklandmarathon2020.everydayhero.com/nz/steve-ciprian
The Local wishes Steve all the best in his fundraising efforts for a very worthwhile cause, and encourages members to click on the above link.