URGENT ATTENTION NEEDED
It has been brought to the Auckland Local's attention that it has been discovered that the TFT 25mm Gforce hosereel nozzles are designed to a European specification, which is for low pressure nozzles, and have a maximum working pressure of 16 bar (1600 kPa) [see attached PDF] instead of the hose reel pressure version specified at 40 bar (4000 kPa).
These have been fitted to a couple of Dunedin career appliances, but as far as FENZ is aware should not be on any other career Type 3 appliances.
With some urgency, can Officers liaise with their equipment/fleet personnel and make sure they do not have any of these fitted to Type 3 appliance hosereels.
The pictures below are of the offending nozzle and comparison to commonly used nozzles.
TFT 25mm GForce Hosereel Nozzle Install Type 1 Appliance - this is the nozzle fitted to the hose reel in the rear locker of a Type 1 pumping appliance: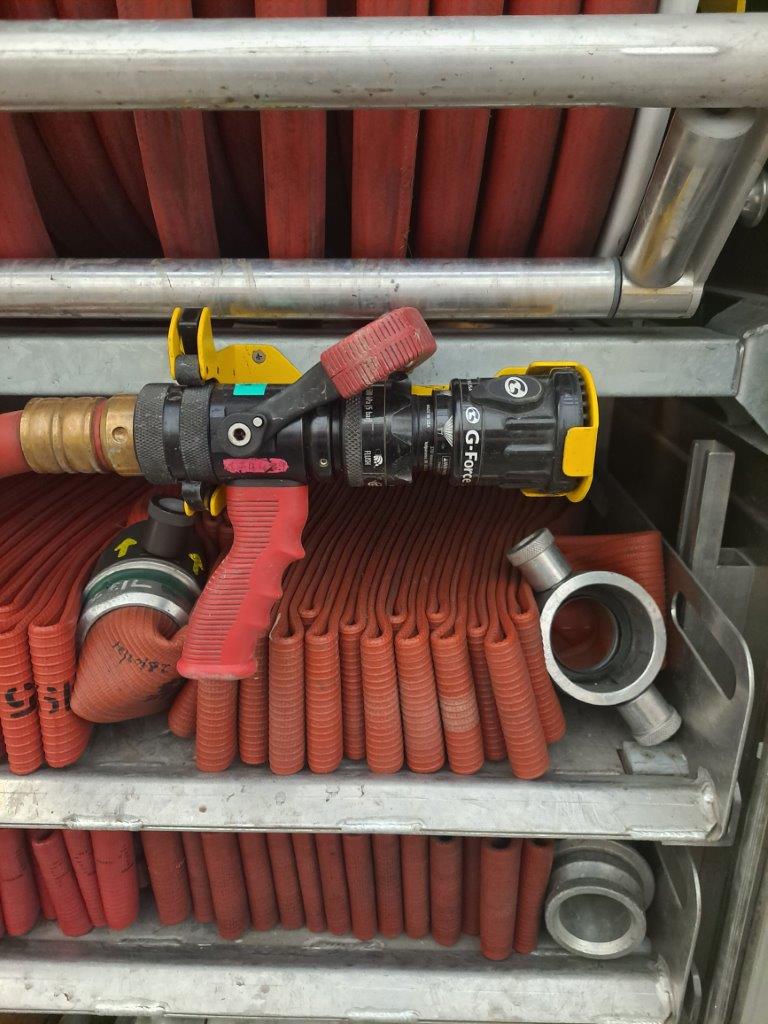 TFT 25mm GForce Hosereel Nozzle Side View - side view noting large ball valve as opposed to sliding valve on the others. Rotating selectable flow collar: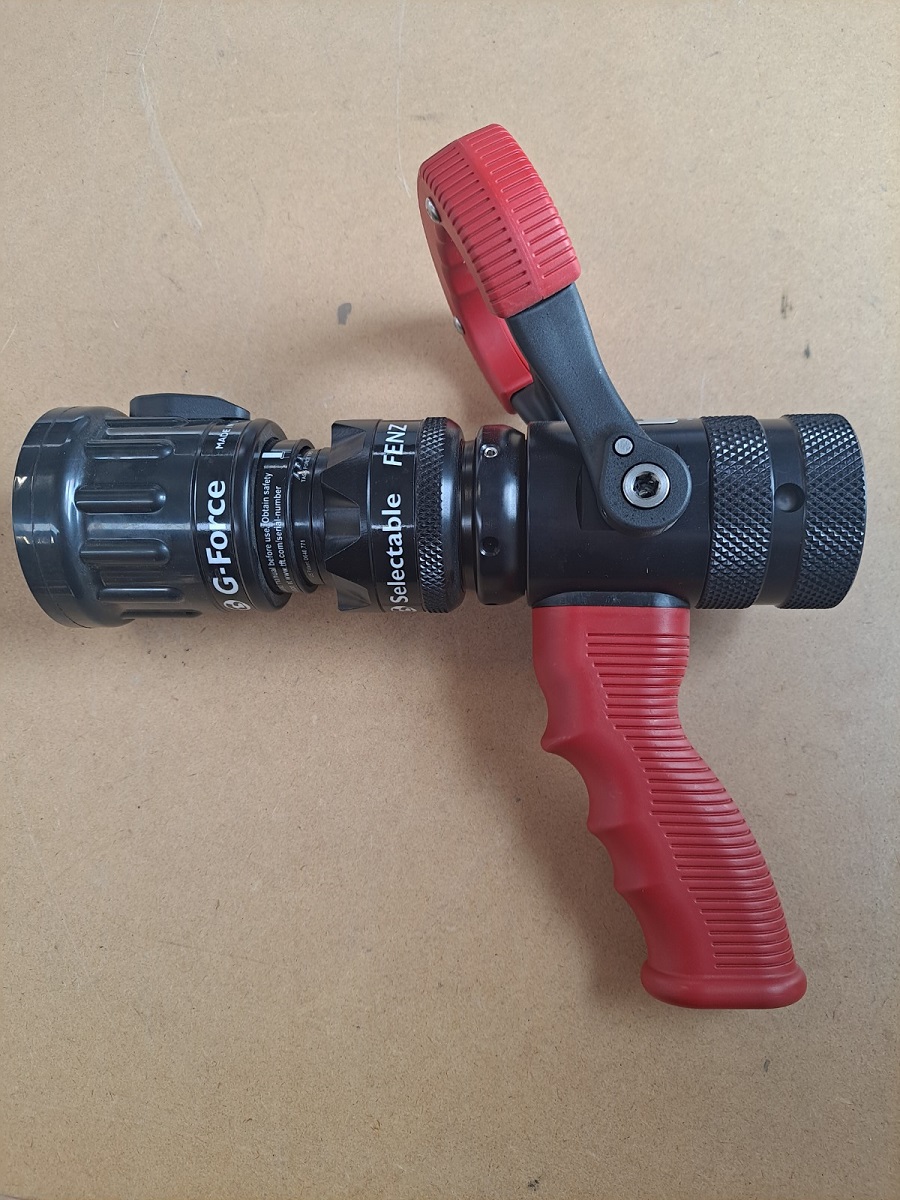 TFT 25mm GForce Hosereel Nozzle Top View - top view where the flow selection is 60, 115, 180, 230 l/min @ 500 kPa unique to this nozzle: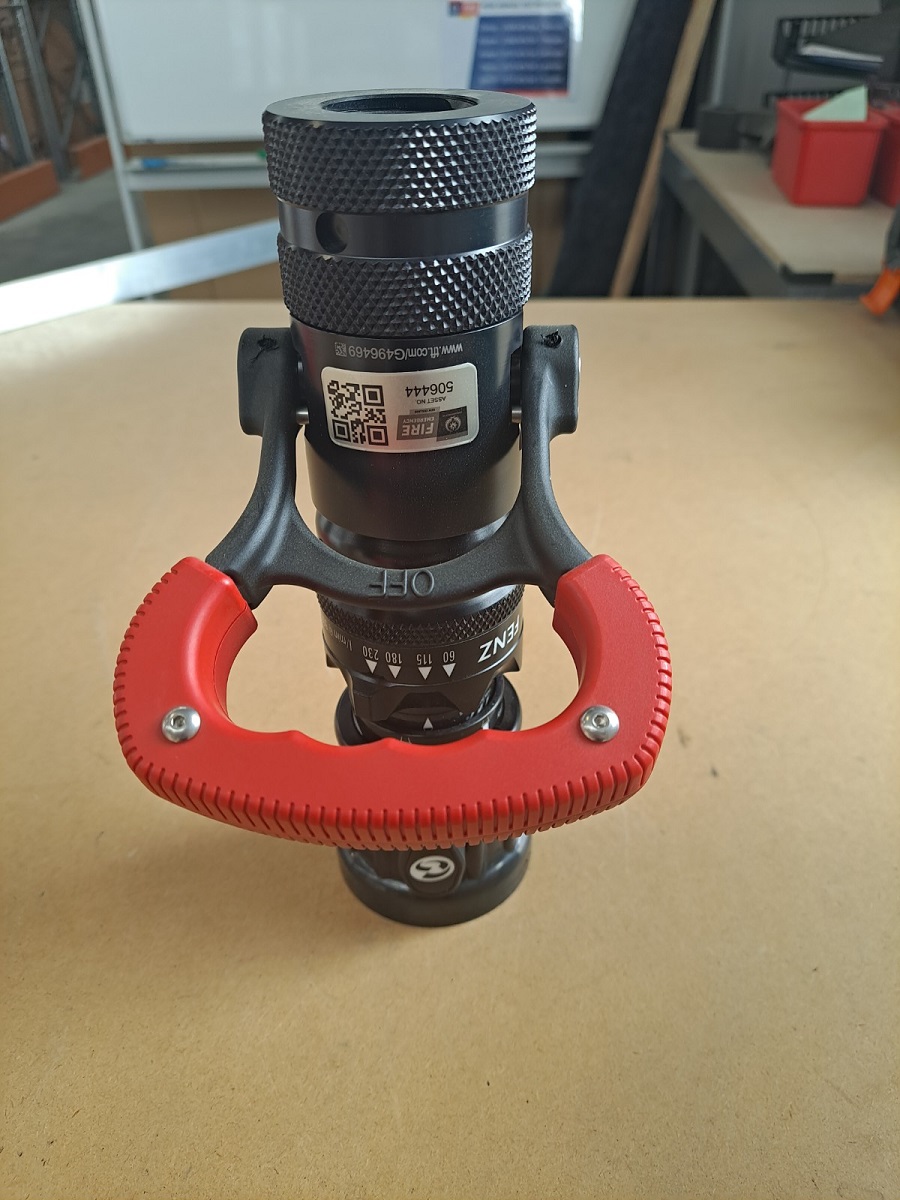 TFT 25mm GForce Hosereel Nozzle Coupling View - this shows the large rotating coupling connection (as compared to the smaller one on the automatic):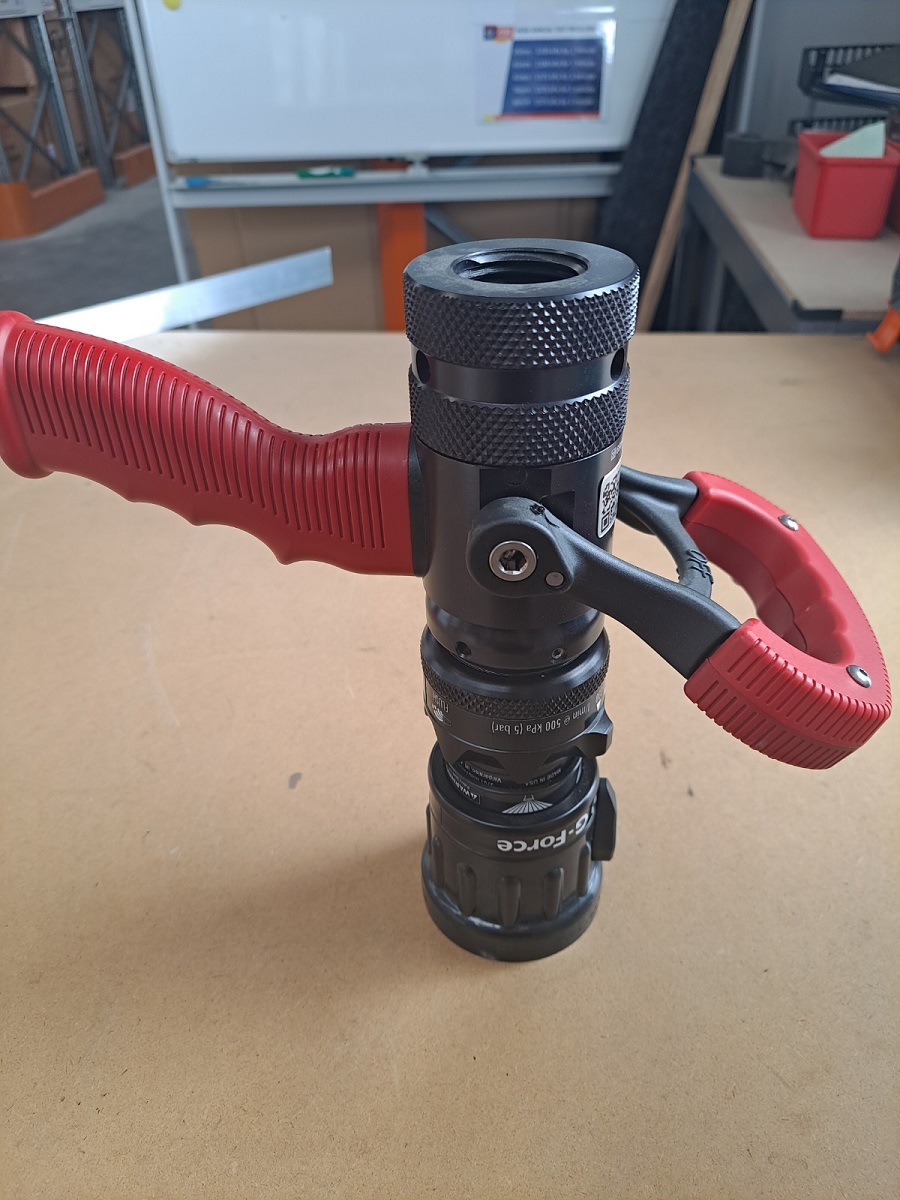 TFT 5 Bar Ultimatic & 25mm GForce Hosereel Nozzle - the front nozzle is the Ultimatic which is by far the most common on Type 3 appliances. Note the differences with the GForce having a large ball valve, larger diameter coupling connection and flows selection collar where is the Ultimatic has a sliding valve, smaller coupling connection with bevelled edges and no flow selection: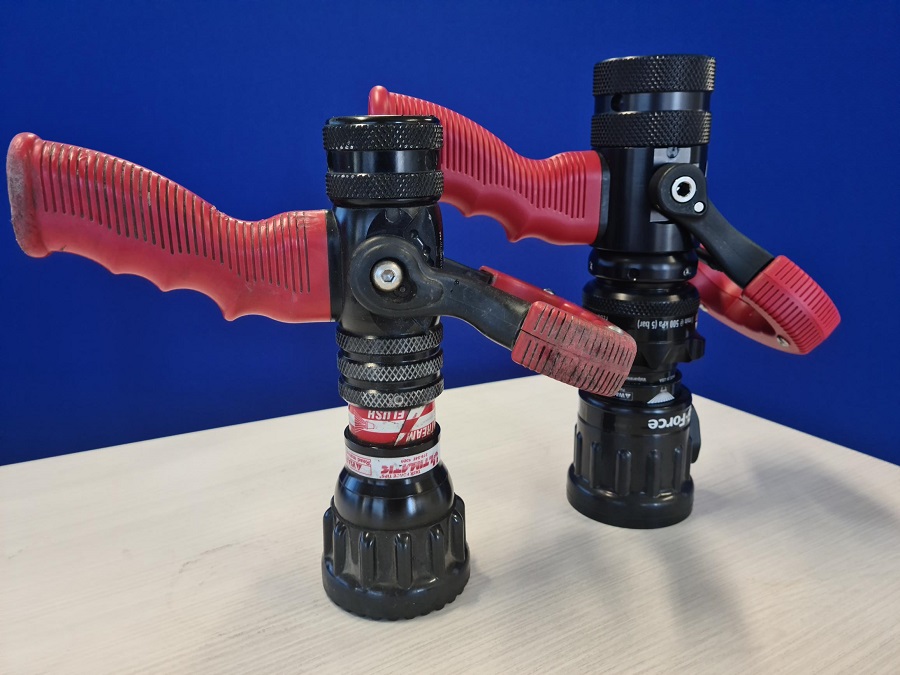 TFT 25mm GForce Hosereel Nozzle & 38mm LPD Nozzle - the front nozzle is the hose reel size and the rear the low-pressure size. Note the differences: flow settings, all ball valve verses sliding valve, inlet coupling is 25mm v 38mm, instantaneous adapter in the low-pressure delivery sized GForce:
TFT Ultimatic 7&5 Bar & GForce Nozzles – shows the 2 models of Ultimatic (700 kPa and 500 kPa) Hosereel nozzle with the GForce at the rear: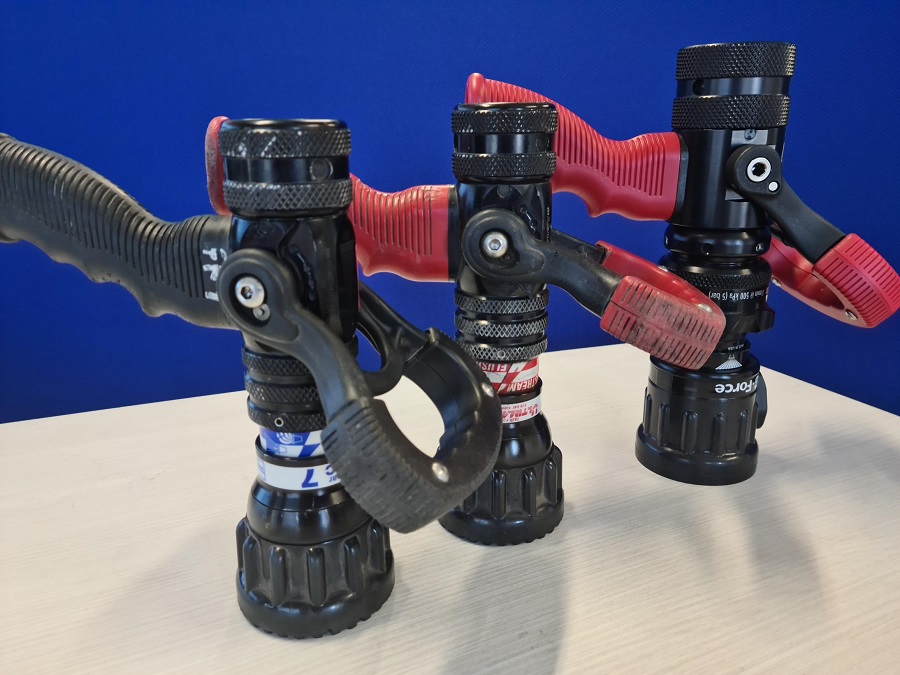 Should any of these nozzles be found, they should be replaced. Swap them out with back line trucks, if necessary for the moment, until FENZ has a solution/replacement.
If no alternative is available, then crews need to be aware that their maximum operating pressure is 1600 KPA.
FENZ is working on a general communication and fix on this, however, we thought it best to get this out for members' attention.