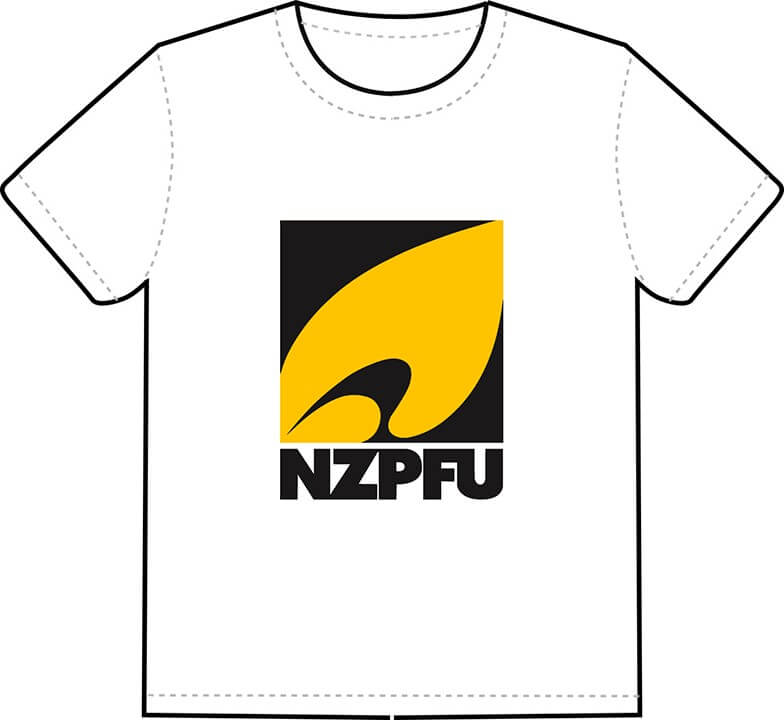 How does a mystery getaway for two sound to you? Leave the kids at home, or dog, and enjoy a well-deserved break.
The NZPFU is running a competition for all members to have a go at creating a design for our 2019 union T-shirts. There are a few of things to think about if you are interested.
The design must incorporate the NZPFU logo (above)
You will need to incorporate a slogan that represents the union
Feel free to include a design for the front, back and sleeves
Please keep in mind the T-shirt will either be black or white
A link will be sent to your email address on Friday 8th March, if you do not receive the link please feel free to get in touch with projects@nzpfu.org.nz and Stacey can forward the link on.
Even if you don't want to design a t-shirt, providing your personal contact details to the union through this link will put you in the draw to win $100.00 petrol voucher - road trip!
Obtaining your personal information enables us to improve on our communication with you as members. The success and foundation of the New Zealand Firefighters Union is built on timely and effective communication. We want to be confident that we are transparent and efficient in our correspondence with you. While we are working towards bettering our communication with you, we are improving our service and support to you as members. The information we collect from you will be recorded on our internal system that has been designed to manage and monitor confidential information securely with restricted access to the Senior Union Officials.
Once you have completed the first section, the next section of the form is information that will be included in the ordering form once we have selected a winner! Completing this section does not lock you into buying the merchandise – it just gives us an idea of how popular the different styles of shirt and other merchandise is likely to be.
So, go ahead and put pen to paper, or mouse to screen and see what you can come up with. Please send your designs through to projects@nzpfu.org.nz competitions are open from Friday 8th March and close Friday 29th March.