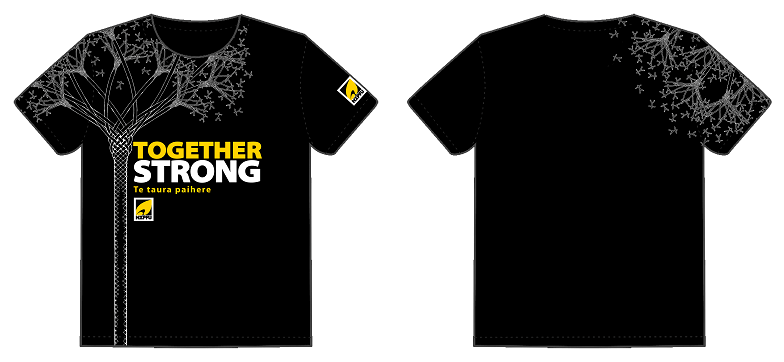 Congratulations to SFF Hayden Smith from Green Watch in Dunedin for his NZPFU t-shirt design competition winning design!
A number of fantastic designs were submitted and Hayden's design was overwhelmingly the Council and the Conference's favourite.
Members were asked to design a t-shirt that incorporated the NZPFU logo and a union slogan. Hayden's design ticked all the boxes and is unique. The phrase "Te taura paihere" is derived from "Nga mimire o te taura e paihere" which in essence is the strands of the rope that unites which is right on point.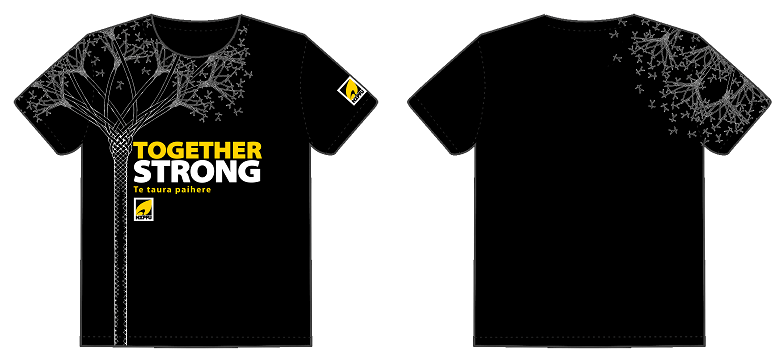 The Conference determined that every member will be given a t-shirt to all new members and all current members who have provided their personal emails and phone contacts to the Union.

At the time we launched the t-shirt competition we also requested all members provide their personal details, even if you did not want to submit a t-shirt design, and that one lucky member would be rewarded with a $100 voucher.
We are about to draw the $100 petrol voucher and to be in the draw we have to have your personal details.
If you haven't done that make sure you email wellington@nzpfu.org.nz with your name, your Local, personal email address, and personal phone ASAP to be in the $100 petrol draw – and to make sure you are on the list for a free NZPFU T-shirt.
In unity,
Wattie Watson
National Secretary