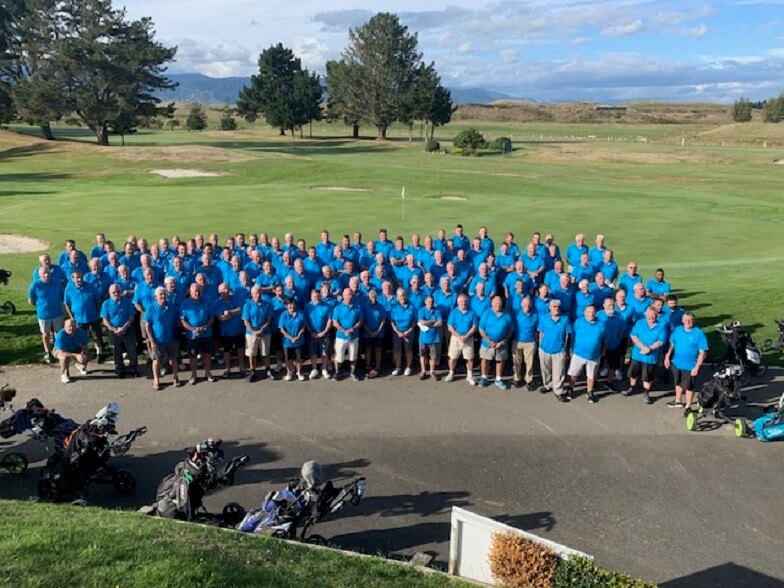 The NZPFU supported the 2019 Firefighters Golf Tournament which was a great success with 130 participants participating at the Levin Golf Course last month.
Shift work makes it particularly difficult to participate in sports and team events in the community so these opportunities to socialise, play sport and simply catch-up is a treasured and important part of the firefighters' network.

Today we received a note of appreciation of our support from the organising committee and the group photo. We also appreciate the organising committee's work and the time they dedicate to ensuring this event continues.
Hi Wattie,

On behalf of the organising committee and participants of the 2019 Firefighters National Golf Tournament, I would like to thank the NZPFU for their commitment and financial support towards the running of this tournament.

Your contribution helped make this tournament a great success and an enjoyable event for the 130 participants.

Please find attached a group photo.

Regards,
John.
Secretary 2019 Firefighters National Golf Tournament Organising Committee