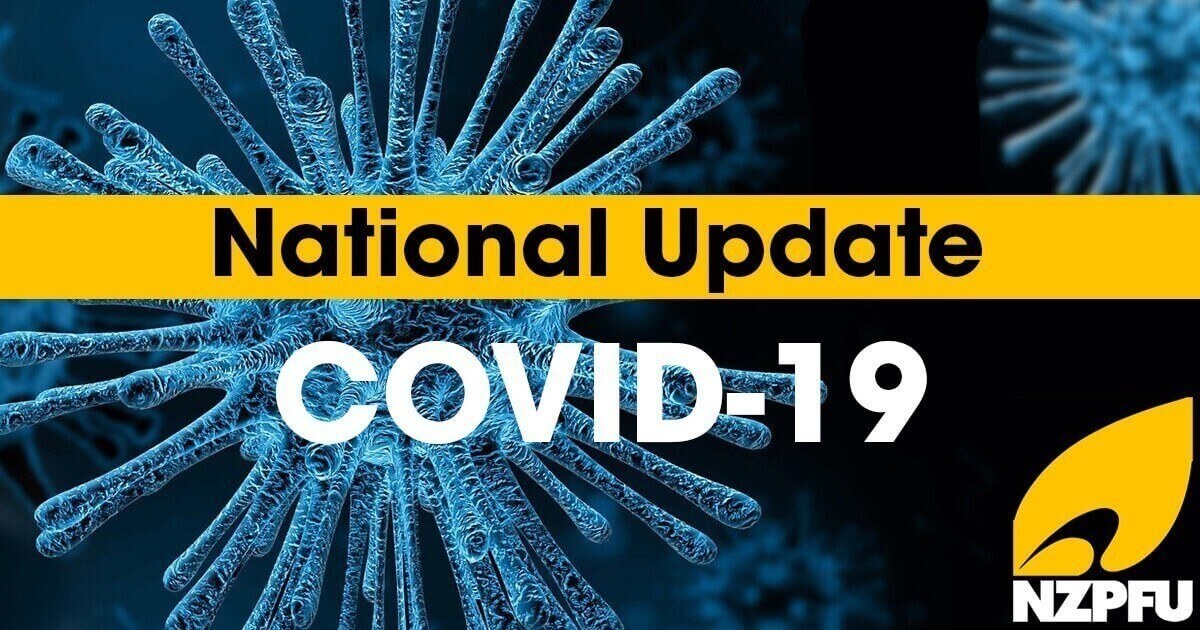 There appear to be rogue variations of the FENZ protocols for Alert Levels 2 and 3 being circulated by some FENZ Managers.
There have been now at least two Covid-19 updates issued by managers that include testing the temperatures of our members in the workplace. This has not been put through the Covid-19 decision-making processes, has not been discussed with the NZPFU and is not a FENZ condoned approach. Introducing temperature testing raises a range of issues and implications that have not been considered or discussed including the impacts on your employment conditions. As this change has not been considered through the appropriate Covid-19 channels we advise our members not to participate.
Members are reminded that the National Commander's notice (attached) which contains the links to the protocols are the current protocols. The FENZ Portal is kept current so any changes to protocols will be updated and available though that portal.
It is imperative that everyone follow the correct procedures for any changes to the Covid-19 processes.
The National Commander and I have agreed to a national process where changes need to be made as a result of Covid-19. It is imperative that we have consistency across the country with a process to vary procedures or conditions nationally, and by area or station as the circumstances require. This worked well during the initial Covid-19 outbreak and national lockdown. It is also imperative that any changes are put through those channels so that they can be unravelled post Covid-19. Our agreement on any changes are dependent on the changes only be applicable to Covid-19 circumstances. The NZPFU and FENZ work on a high trust-model for Covid-19 issues so that decisions are made and supported on a sound basis and can be implemented quickly.
It is really important that everyone knows where to get the information and that the information is consistent. It is unnecessary for areas to customise that information. Customising can result in confusion and ambiguity even if the intention is just to relate the information that is available nationally. These differences causes us all a lot of work to unravel and uncertainty can unnecessarily raise concerns and anxiety over changes. We are also greatly concerned that these customised notices are making unauthorised changes (such as temperature testing) under the guise of a FENZ Covid-19 protocol. Our members are being lead to believe those changes are sanctioned when they are not.
Your Local representatives are being kept up to date with changes and key issues. The NZPFU will hold a teleconference at 3.30pm today with NCOM, Local representatives and our Covid-19 representatives.
The Government has scheduled an announcement on the status of Level 3 in Auckland and Level 2 for the rest of the country for 5.30pm. Should that announcement result in any significant change we will schedule additional teleconferences with our representatives.
In unity,
Wattie Watson
National Secretary