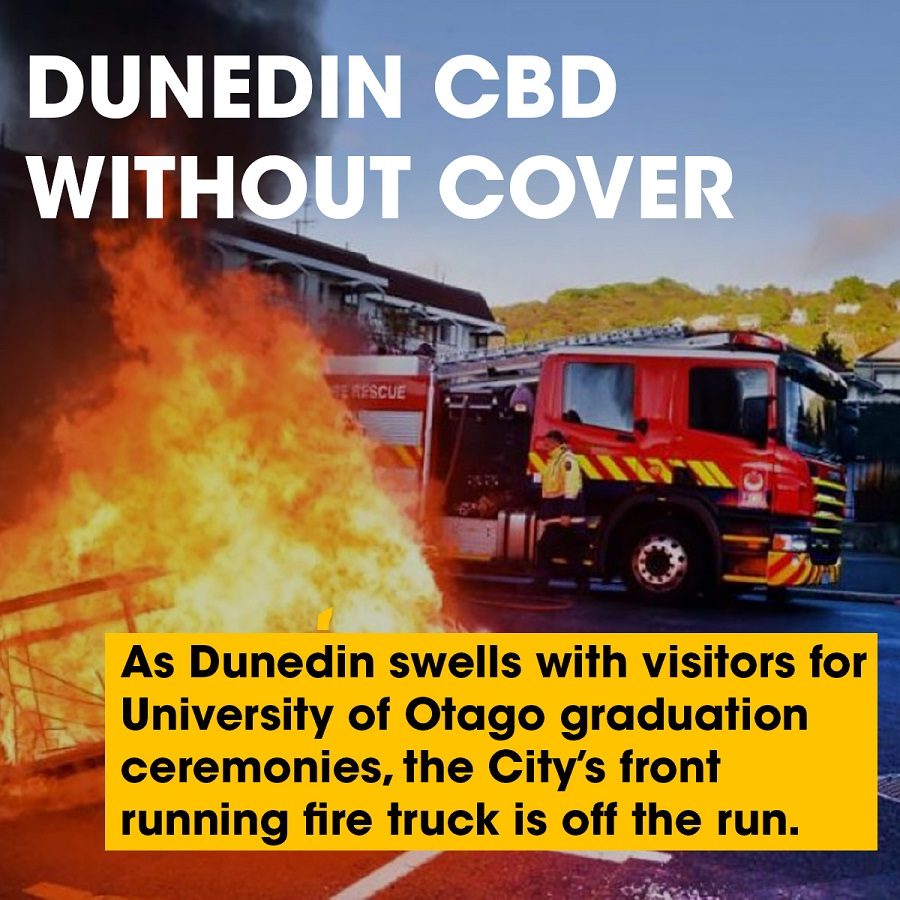 Today, Dunedin's front running truck Dunedin 211 is off the run due to a lack of available staff.
This leaves the CBD without cover. This is especially concerning when the City has a number of visitors for a large University of Otago graduation.
The Dunedin brigade has an establishment of 106 and we are currently sitting at 16 below that. With long term sickness and covid impacts, we are sitting at 81 available operational (not including leave, training etc) to man 5 appliances and a ladder 24 hours and a yellow watch.
Some staff have been working in excess of 100 hours a week to maintain manning, including working reverse 24 hour shifts, night to day. The fatigue policy enacted by local management has further made it difficult to achieve full manning and while we understand this is for our protection, as exhaustion and fatigue was clearly becoming an issue, Firefighters would prefer to extend them selves in a managed way to ensure fire cover is met for our community. A number of Firefighters have cancelled leave options to assist.
The Dunedin Local believes the root cause of the problem is the inability of FENZ to recruit in a timely manner to replace staff. Even without the impact of Covid we would have difficulty manning all appliances.
Today marks the 12th occasion since the 26th April that Dunedin 211 has been unmanned for a full shift, day or night.