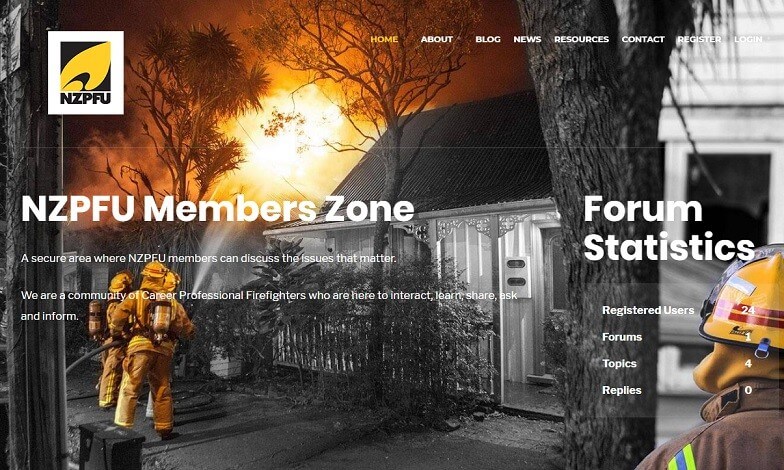 Yesterday we highlighted the disadvantage to professional career firefighters in the consultation process on the proposal which will allow for non-qualified, untrained and inexperienced personnel to have preference for roles that are currently professional career firefighting roles. Our notice to members detailed the significant disadvantage of rostered leave which had some professional career firefighters having as little as two day shifts and three night shifts during the consultation period to access the FENZ documentation and supplementary information and respond while still maintaining their response to the community.
Today FENZ has responded by extending the consultation period by two days with the consultation period now ending at 5pm on Friday 18 October.
FENZ is applying the extension to all personnel and therefore while the additional two days will assist some of our members, the disparity and disadvantage when compared to the opportunities of others who now have a month to consult remains.
The new time frames now require the NZPFU and all other unions/associations to submit all submissions by 5pm Monday 21 October 2019. There are some organisations that will be included in that classification that are not registered unions, do not represent any individual, and do not have democratic or transparent processes to ensure they are representing the interests of their membership.
NZPFU MEMBERS ARE REMINDED TO RESPOND TO THE CONSULTATION PROPOSAL THROUGH THE NZPFU.
PLEASE USE THE ONLINE SUBMISSION FORMS OR EMAIL THE NATIONAL OFFICE AT wellington@nzpfu.org.nz BY MONDAY 14 OCTOBER.

WE WILL PROVIDE YOUR SUBMISSION WITH THE NZPFU SUBMISSION AND ALL OTHER MEMBERS' SUBMISSIONS.
This proposal attacks your safe systems of work and is designed to enable non-qualified, untrained and inexperienced personnel to manage career stations and to command incidents as senior officers. FENZ representatives may say they will not do that but there are no protections in the proposal to prevent that. FENZ thinks it is appropriate to appoint non-qualified, untrained and inexperienced personnel into chief officer and deputy chief officer positions without having any competency or qualification requirements. FENZ wants a new competency assessment framework but has not bothered to develop one in the past two years. These appointments should only be made consistent with current competency assessment frameworks – our current rank and command structures.
Hundreds of members have already provided their submissions to the NZPFU.
It is important every member, either individually or through a joint submission, provides your views of the impact of this proposal. Send your submission to the NZPFU and we will make sure FENZ receives your views!
In unity,
Wattie Watson
National Secretary