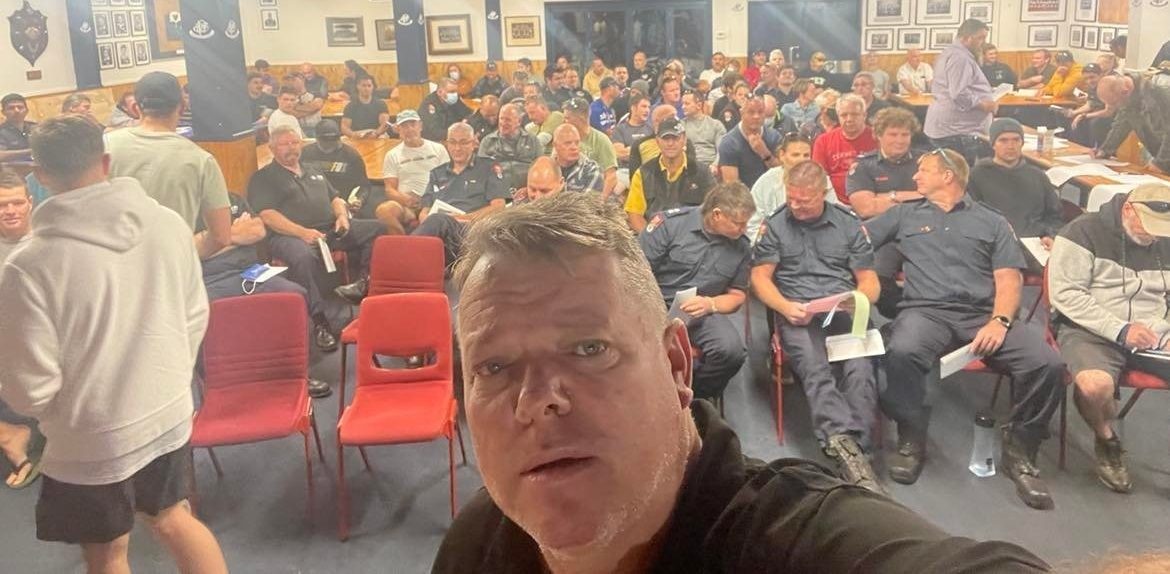 Huge turnouts were seen at the Wellington and Masterton Local meetings last week.
FENZ has announced the removal of the vaccination requirement for personnel not subject to the Health Order. Unvaccinated members can attend the meetings.
The National President, National Secretary, Southern Branch Secretary Mark Leonard and Branch President Graeme Gilroy will be at the Christchurch Local meetings this afternoon and tomorrow.
MEMBERSHIP MEETINGS
DATE

LOCAL

TIME

VENUE

9 MAY

CHCH

3.00PM

ANZAC STATION

10 MAY

CHCH

9.00AM

WIGRAM STATION

10 MAY

TIMARU

4.00PM

TIMARU YACHT CLUB
ORGANISER: Gary Hartford

11 MAY

DUNEDIN

2:00 PM
6:30PM

DUNEDIN CENTRAL FIRE STATION

12 MAY

INVERCARGILL

3.30pm

INVERCARGILL STATION MESS ROOM

13 MAY

WHANGAREI

4.00pm

MORNINGSIDE SCHOOL, WHANGAREI

15 MAY

AUCKLAND

9.00AM ALBANY
2.00PM AVONDALE
7.00PM PAPATOETOE


ON STATION

16 MAY

AUCKLAND

9.00AM PAPATOETOE
2.00PM AVONDALE
7.00PM ALBANY

ON STATION

17 May

HAMILTON

3:30PM

Old Boys Rugby Club 30 Richmond Street Whitiora

18 MAY

TAURANGA

10.00AM

Tauranga Yacht and Powerboat Club, 90 Keith Dr, Sulphur Point, Tauranga

18 MAY

KAWERAU

3.00PM

KAWERAU STATION

19 MAY

ROTORUA

9AM

ROTORUA BOWLING CLUB, HINEMARU STREET, ROTORUA

19 MAY

TAUPO

1PM

TAUPO FIRE STATION

20 MAY

HAWKES BAY

10.30AM

FARNDON PARK HALL IN CLIVE

20 MAY

GISBORNE

5.00 PM

GISBORNE FIRE STATION

23 MAY

NEW PLYMOUTH

10.00 AM

FITZROY SURF LIVESAVING CLUB, BARCLAY DRIVE, FITZROY

23 MAY

WHANGANUI

4.00PM

ARMY HALL ACROSS FIRE STATION

24 May

PALMERSTON NORTH

9.00AM

ANZ LOUNGE HALL
MANAWATU GOLF CLUB

25 MAY

NELSON

9.00AM

UNITE CHURCH, 173 RUTHERFORD ST, NELSON

In unity,
Wattie Watson
National Secretary