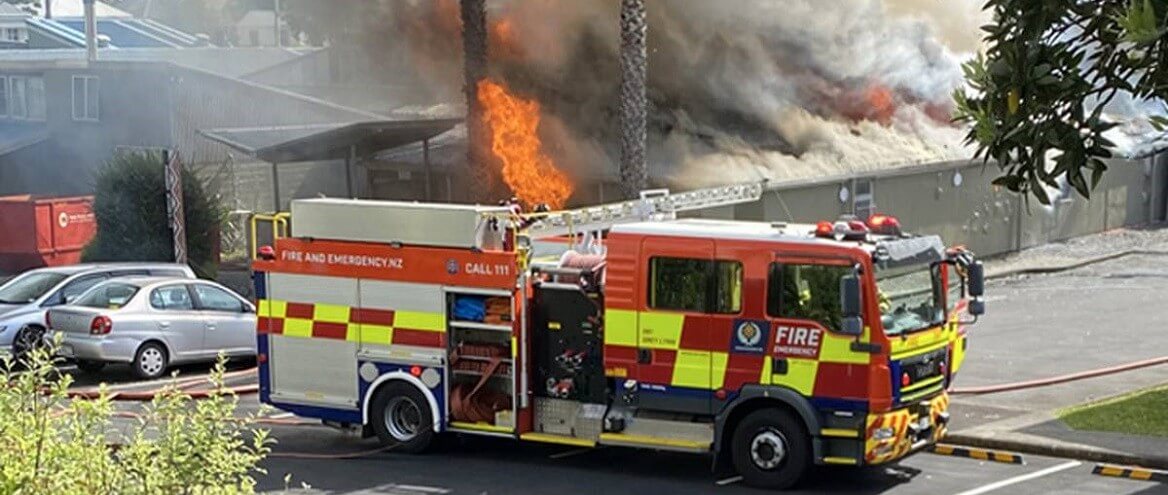 Members are advised that following a major fire last week at Ponsonby Intermediate School, the presence of asbestos has been confirmed.
All staff that attended the fire are advised to ensure that any uniform worn at the fire is immediately removed from use and sent to Totalcare for launder and decontamination.
Note - Any PPE sent for launder is to be labelled as containing asbestos so as to advise the launder facility personnel.
Personnel are to note the following when returning contaminated garments:
Seal the contaminated garment bag.
The completed form must be outside the bag and inside the box.
The contamination label or sticker must be outside the bag and inside the box.
Garments contaminated with normal soot and ash from a fire do not need a "Contaminated" sticker/label.
All other contamination requires a tag or label, e.g. asbestos, body fluids, hydraulic fluid, etc.
Include as much information as possible about the contaminant to help the TotalCare staff select the correct PPE and cleaning procedure.
Members need to also ensure that a Safe at Work entry is made on your personnel record indicating the attendance at an incident with confirmed asbestos, as well as SHEP forms completed for each person and sent into their Area Office for inclusion on their personnel file.
Consideration should also be given to washing any fire appliance down that was in attendance at the incident, particularly if it was parked down-wind of the incident.
The Local will also be clarifying with Area Management as to the type of decontamination of firefighters that was carried out at the incident at the time, including what additional resources, if any, were called to the incident to assist.
If any members have any questions or concerns about this incident, please get in touch with your Station Cluster Representative.