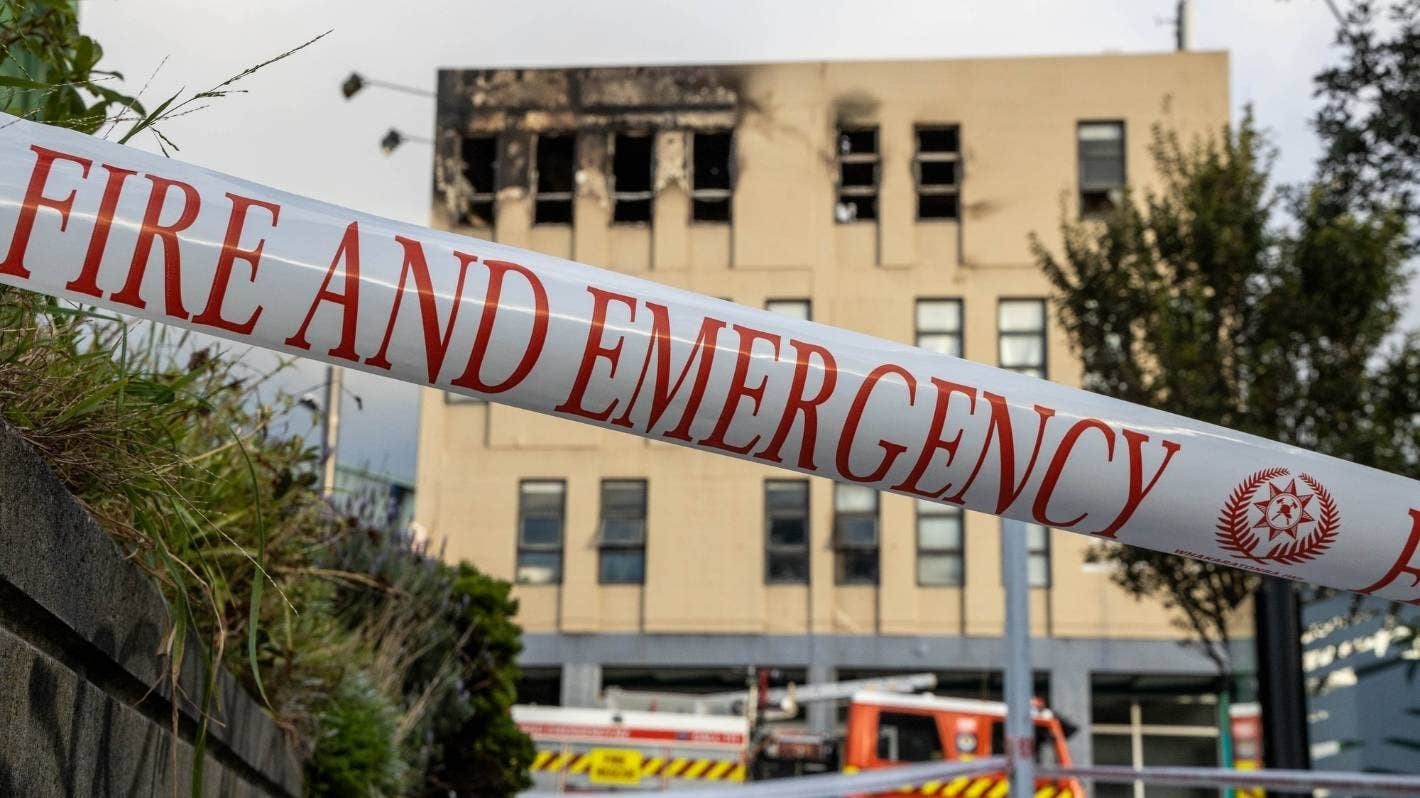 PHOTO CREDIT: BRUCE MACKAY/THE POST
Following the tragedy of the Loafers lodge fire, it has been established that one of the challenges facing our Risk Reduction Teams is the ability to identify high-risk buildings that are providing transient accommodation within our communities.
These buildings are becoming more common and often they are noncompliant with the evacuation regulations, and have no approved evacuation scheme in place.
In a number of cases, these buildings are only being found after front line crews had been responded to incidents within them.
This has been identified as a risk, not only to the safety of the people living in these buildings, but also to the safety of the firefighters attending incidents in them, and putting themselves in positions of danger whilst attempting to account for all of the occupants.
In an effort to eliminate this risk, discussions have been held between the members of the NZPFU National Committee and FENZ representatives. These discussions centered around a plan to get frontline crews to collect and share information with district risk reduction teams, when they are responded to high risk transient accommodation buildings, that either, don't have an approved evacuation scheme, or their evacuation scheme is not performing as it should when they are attending incidents.
The National committee of the NZPFU supports this initiative and believes that it provides a valuable opportunity to reduce the risk to both the members of our communities, and our frontline firefighters who are attending incidents at these high risk premises.
Here are the key outcomes that were agreed to following the meeting:
1. Evacuation Scheme:
When a frontline crew is responded to an incident in a building that is providing transient accommodation, this presents the crew with an opportunity to establish whether the building has a FENZ approved evacuation scheme. This can be done onsite or by checking on the address in SMS upon return to station. If it doesn't have an approved evacuation scheme, then the officer is requested to send an email to the District CRM with the address and incident number, so that District Risk Reduction personnel can then follow-up with the building owner.
2. Evacuation Process:
Whilst in attendance the OIC and crew will be in a position to observe the status of the evacuation of the occupants. This is an opportunity to pass a radio message as to whether the evacuation was effective or ineffective. In the case where evacuation was ineffective an email to the CRM will enable risk reduction to follow-up with the building owner.
3. Comprehensive Risk Assessment:
Whilst in attendance at an incident, the crews will have the opportunity to assess whether the building has been risk scored and whether a site report is required. If these tasks have not been carried out, this is an ideal opportunity to schedule a time to complete them.
4. Attendance at Trial Evacuations:
In the case of Transient accommodation buildings that do have an approved evacuation scheme, it was agreed that front line crews could be invited to attend, observe, and provide feedback to risk reduction staff. This would enable crews to visit the building and become more familiar with it's layout, whilst observing and providing valuable feedback on the performance of the evacuation scheme.
Note: There is currently work being done to automate and simplify the reporting processes mentioned above. You will be updated when they come online.

Ian Wright
President
New Zealand Professional Firefighters Union