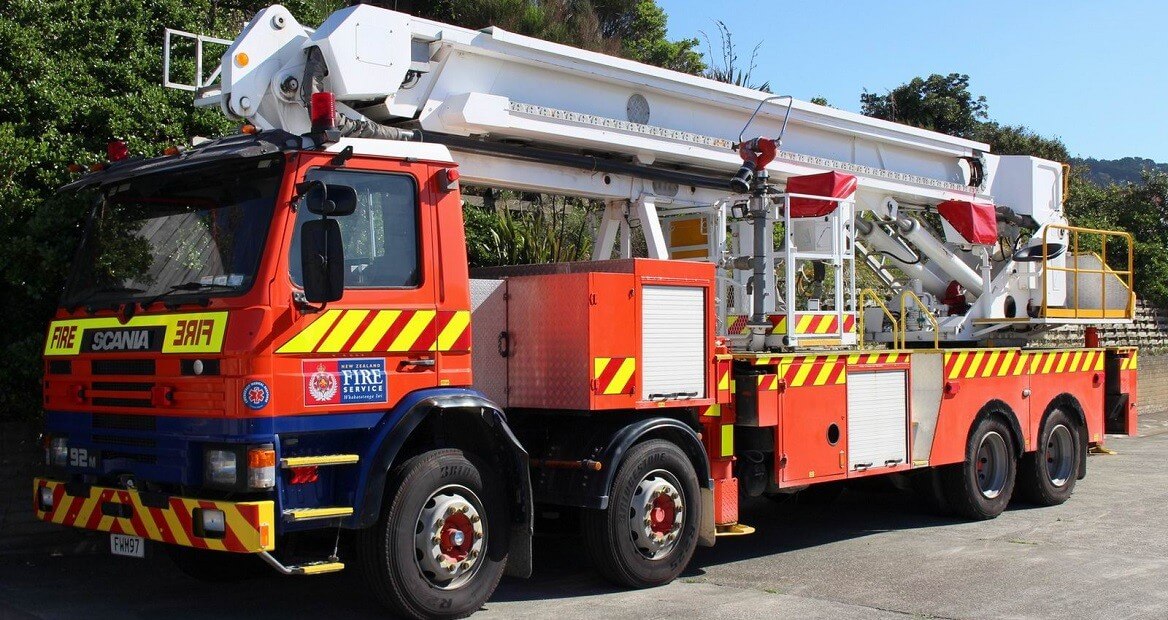 The NZPFU has notified FENZ that the South Island Spare Type 5 Aerial Appliance registration number FWM97 is unsafe and not fit for purpose.
It is in the interests of the public safety, and the safety of those responding that the NZPFU has determined that our members cannot operate this appliance as a response capability vehicle.
The Christchurch Local formally wrote to FENZ in September confirming that due to extensive history and contemporary significant issues with the 1986 appliance, the Local had deemed the appliance unsafe. The Christchurch Local's correspondence included a risk matrix complied by the Christchurch metro team and the Wellington Local's report listing the issues that deemed the appliance not fit for purpose when it was located at Newtown Station. Many of those issues were relevant to the Christchurch Local's concerns including constant repairs, overall length in engine bays and training requirements. The Dunedin Local had also raised issues with the appliance's operational deployment.
The vehicle is approximately 34 years old, almost a decade older than FENZ's own appliance policy. Due to the age of the appliance it is constantly needing repair including mechanical faults and the elevate and depress mechanisms.
Recently NZPFU representatives again met with Region 4 management to reiterate the issues with the appliances and their concerns for the safety of firefighters and the public. Key concerns included the danger posed to pedestrians, cyclists and other road users due to the vehicle's turning circle and the lack of safety systems to control the hazards posed by inadvertently operating the aerial unit outside its safe working parameters.
It is the NZPFU's view that this appliance cannot be operated safely and is not fit for purpose, regardless of where it is located. While repairs may fix some issues as they arise, there are safety issues that cannot be remedied.
In unity,
Wattie Watson
National Secretary