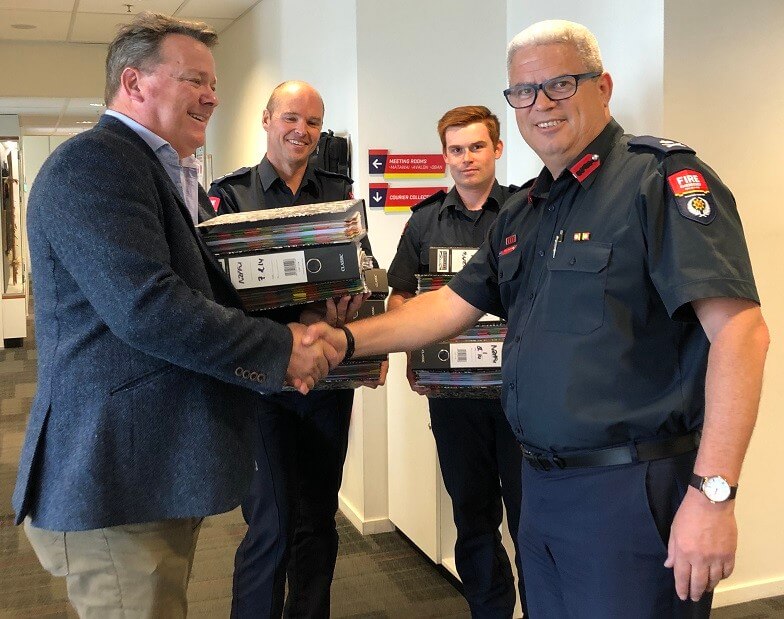 About 1,000 submissions from NZPFU members were delivered to FENZ National Commander Kerry Gregory this afternoon.
Many of those submissions were by crews and stations so represent unprecedented levels of NZPFU submitting their views.
Many of the submissions detail the risks to health and safety in the current proposal which allows the appointment of non- qualified personnel to be appointed to roles that respond to incidents as well as manage career firefighters and resources.
This is an unprecedented level of written submissions from NZPFU members and is testament to the depth of concern.
Thorndon Senior Station Officer Mike Thomason and Qualified Firefighter Riley Bell helped NZPFU National President Ian Wright deliver the 14 folders to National Commander Kerry Gregory.
FENZ are now to consider all submissions and we hope decide to abort the current proposal, and recognise and respect the training, assessed qualifications and experience of career firefighters as an integral part of safe systems of work.
In unity,
Wattie Watson
National Secretary